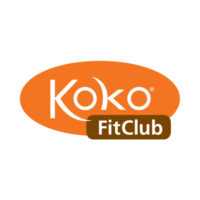 Currently, there are more than 100 Koko Fit Club locations throughout North America, with the main headquarters in Rockland, Maryland. The company claims that it's their mission to make getting and staying healthy much easier for everyone.
Koko Fit Club designed its own Koko Smartraining System to ensure that gym users effectively get their dream body. They are popular among athletes, parents, doctors, and individuals who simply want to achieve healthy and beautiful body.
History of Koko Fit Club 
Mike Lannon and Mary Obana founded Koko Fit Club because they want to live healthier and longer after welcoming Kai, their son. The couple promised to enjoy their moments as a family without the fear of getting in bad shape due to unhealthy lifestyle.
All Koko Fit Club branches are manned and owned by independent owners who passionately aim for improved health and well-being of the people within their community.
Together with software developer, designers, MIT engineers, and exercise physiologists, they created the "first and only" gym that combines individualized coaching and powerful technology for their comprehensive training system.
Benefits of Joining Koko Fit Club 
It doesn't matter if you want to cut down weight, build muscle, get healthy, or simply start working out, Koko Fit Club could be the best gym recommendation for you in North America.
Membership options include annual and monthly packages. The risk-free, 30-day trial offers Koko Fit Club membership within 30 days. It's one on one coaching without obligation or risks.
Personal Trainer Policy at Koko Fit Club 
The Smartraining system gives you an expert coach with recommended exercises and diet plan. You can choose between a digital gym coach and a one-on-one certified FitCoach to help you out in your workout schedules.
The individualized coaching and customized workout plans consist of 3 steps namely: foundation, concentration, and transformation. By following all these guides, you are guaranteed to achieve your dream body in a timely fashion.
Koko Fit Club Review 
The locker rooms are well maintained and equipped with gym essentials to make user's experience more convenient and comfortable at Koko Fit Club.
The coaches are working closely with the gym users to guide them in setting their goals as well as outlining realistic workout plans to make sure that the goals are achieved on time.
The workouts include cardio conditioning and total body strength to safely increase intensity of muscle training. By following the workout programs, gym members build lean muscles while burning fats.
It also comes with a personalized nutrition program to guarantee visible results at an expected time. In addition, there is a private MyKokoFitClub fitness online account to help track progress.
When it comes to the staff, each of them are friendly and approachable so gym users can always count on someone if they find any problem while using the gym equipment and tools.
Koko Fit Club Membership Fees 
You can either use the gym facilities via monthly or annual package. There is a trial offer that only costs at $30 if you want to try the gym first.
Monthly initiation fee is at $79.99 (single) and $159.99 (dual) with zero cancellation fee. That's for monthly and annual fees.
Membership fee for full-pledged member is from $25 to $30 per month. The basic membership plan is below $120 per month.
For one year membership contract, the fee is around  $119 per month. The 3-month plan is at $99 per month. But those who are members of the Idaho Blue Cross, they only get to pay $79 basic membership per month.
Koko Fit Club Guest Pass 
The membership 30-day trial pass is at $30 without risk and obligation. It offers 1:1 coaching with experienced FitCoach while guiding the customers through a cardio and strength training.
Gym fees vary with each state or location as well as the membership type you plan to apply for.
Amenities/Facilities 
Individualized fitness programs are designed to help each member get what they exactly want. There is individualized coaching for all workout routines.
The Koko Smartraining strength conditioning is done within 30 minutes. There is also the cardio HIIT cardio training that lasts for 15 minutes.
Koko X 1:1 functional training and Koko Fuel personalized nutrition programs are also designed to achieve fitness goals.
FitCoaches are available to lend you a hand when everything seems difficult and impossible. They are knowledgeable in workout programs and training that best suit your unique needs.
For more information on Koko Fit Club membership and cost, visit official site