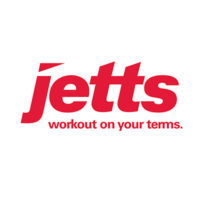 Jetts gyms have 250 locations all over the globe, including Australia, the Netherlands, New Zealand, the United Kingdom, and Thailand. Its headquarters are located in Queensland's Sunshine Coast.
The gyms are best known for their 24/7 operations. One can go to any location at any time and get fit. They are also known as budget gyms for their affordable membership fees.
History of Jetts Gym
The company was put up by Brendon and Cristy Levenson, a couple living in Sunshine Coast, Queensland. It was launched in 2007. The first club opened in Gold Coast.
There are many factors that helped the gym succeed. First is the operating hours. It is open 24/7. The membership fee is smaller than most other gyms. Membership grants access to all the Jetts gyms all over the world. Best of all, membership has no lock-in period.
The company quickly grew and expanded its operations overseas. This earned them the title "Australia's #1 Fastest Growing Franchise in 2012 by BRW. In that same year, Jetts also become Australia's 2nd fastest growing company.
Benefits of Joining Jetts Gym
Aside from affordable membership rates and 24/7 operating hours, Jetts is also a flexible gym to work with in terms of membership. There are no lock-ins. People stay because they want to and are not forced just because of a lock-in period.
Flexibility also means a chance to hit the gym anytime. Real life schedule can change even at a moment's notice. No worries because Jett does not require any time limits or strict schedules to the members.
Personal Trainer Policy at Jetts Gyms
Personal trainers are not available 24/7. They come and go. Their presence in the gym depends on the bookings of the clients. Staff are present 8 hours a day, with shifts ending at 7PM.
All personal trainers at Jetts have Cert IV in Fitness. Some have additional specializations such as injury rehabilitation and nutrition.
Jetts Gym Review
The place is not always crowded because of the different schedule kept by the members. Some will come in the morning while some at night.
Jetts caters to everyone. The gyms are especially attracting the millennials. The prices are affordable for students. The schedule is flexible enough for those working with erratic schedules. The no-lock-in contract is also a good deal for millennials. These people are unlikely to settle with a 12-month contract. They are looking for flexible terms.
The gyms usually have more people at night and during normal hours (daytime). However, there are some that go and train or workout between 10PM and 4AM, such as the shift workers.
There are no child facilities in the gyms. Hence, women with babies typically go to Jetts between 8PM and midnight, when the spouse is home to look after the baby.
Jetts Gym Membership Fees / Costs
Membership is at an affordable $14.95 per week. This is applicable for recurring fortright direct debit advance. One-off fee of $69, also called Club Access Fee, is payable for new memberships. This is a one-off joining fee. Every renewal of membership (payment per week or in advance) will no longer require this joining fee.
Another $49 is also collected one time for a new membership in order to cover the access pass and setup into the Jetts security system. There are no cancellation fees.
Memberships are all access. There are discounts for paying in advance. For example, a single membership paid one-off 12 months in advance saves about $100. Discounts are also given on per-week membership fees if enrolling with a mate.
Membership fee already allows the member access to all of the Jetts gyms across the globe. No additional fees are required. This is as long as the $49 Access Pass fee was paid when applying for membership the first time.
Jetts sometimes offers outdoor classes. Most of these are free. Some ask for minimal additional fees. To get the best information, contact the nearest Jetts Club Manager for classes and any fees.
Jetts Gym Guest Pass
There are no guest passes, but Jetts offers a 3-day free trial. To avail, submit information like name and preferred club. A Jetts team member will contact the person shortly for assistance and sign in process.
The access is only for the selected Jetts Club only, not on any other location. Sign in is required for each visit. Only one visit per day for 3 consecutive days, during staffed hours only, from Mondays to Thursdays.
Jetts Gym Amenities / Facilities
Amenities / facilities / Features
Free weights zone
Functional training zone
Stretching zone
Change rooms
Free parking
Free Wi-Fi
Types of equipment
Cardio equipment
Pin loaded equipment
Free weights
Services
Functional training
Suspension training
Personal training
Small group training
Classes
Boot camps (Saturdays)
Specialized workshops like rehabilitation, technique and nutrition
Social outings
8 week challenges
Group classes
Additional fees may be required for some outdoor classes.
For more information on Jetts Gym membership and cost, visit official site .