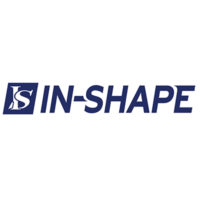 In-Shape Health Club has 72 locations in California. The health club offers a community where people met to pursue health and fitness goals. The members, staff, and personal trainers all help together to make each member feel they belong.
In-Shape is most popular for its community approach to fitness. They believe that exercising is easy if there is support from other people. They do not exclude anyone; they even have facilities for kids so there's no excuse not to workout.
History of In-Shape Health Club
In-Shape Health Club started in 1981 through the determination and hard work of Dr. Mort Rothbard. The first location was in Stockton, California, a former racquetball club.
Today, this first location is still in operation, with a few upgrades. There are now 72 locations all over California.
The success of In-Shape Health Club is mainly attributed to the experience they provide their members. They offer support to each member, treating everyone as a member of one close-knit community.
In-Shape Health Club is not just about fitness goals. It also helps the community through fund raisers. One recent fundraiser is for cancer research, raising $130,000 for the American Cancer Society and St Jude Children's Hospital.
Benefits of Joining In-Shape Health Club
The benefits of joining In-Shape makes it stand out from among its contemporaries. It offers month-to-month agreements, instead of long-term contracts for memberships. It is also flexible, allowing for addition or removal of anyone to include in the personal membership.
Every year, a member gets a free FitStart® or Personal Training appointment. Members also get to avail of 2 hours daily child care on-site with the club's Trustline Certified Staff.
Personal Trainer Policy at In-Shape Health Club
Personal training is available for all active In-Shape memberships. It can be redeemed at any of the In-Shape locations, depending on the type of membership.
Personal Training is offered only at select locations. Each session can last for 30 or 60 minutes. This depends on the package purchased by the member.
In-Shape Health Club Review
The locker room has many lockers for members and guests to store their stuff. These are only for temporary storage, not overnight keeping. It also has a bathroom and several vanities. There are also benches inside the locker room.
The equipment are of good quality. The equipment are chosen well to maximize the different classes. The health club encourages each member to wipe down equipment and put away properly after use.
It is better to go in the morning or in the evening. These times do not have the same large groups flocking to the health clubs in the afternoons. Avoid crowds by going in the morning or evening. Afternoons tend to be packed, especially the classes.
The health clubs offer Kid Zones. Children can be turned over to Trustline-Certified staff for supervision. The Kid Zones vary from location to location. They allow kids who are 12 years and younger.
In-Shape Health Club Membership Fees / Costs
Membership is on a month-to-month agreement. Prices depend on the access type applied for. Monthly fees are:
Double Diamond: starts at $134.99
Diamond: starts at $64.99
Platinum: starts at $34.99
Gold: starts at $19.99
Payment options vary. A member can choose to pay monthly dues. There are also options called "Paid in Full" memberships where the fees are paid for 1, 2, 3 or 12 months at one time.
Access to different locations is possible. This depends on the club level enrolled in. For example, A Gold level membership can allow access to some of the other locations classified as Gold level.
Pool access depends on the club level purchased. It also depends on the location if it is classified under the same club level as the member.
In-Shape Health Club Guest Pass
In-Shape Health Club offers a 7-day free guest pass. The guest may add one friend to try the club for free for an entire week.
There are no trial memberships. The 7-day free guest pass serves as an opportunity to see and experience the many activities, classes and amenities in the health club. After the 7-day free guest pass, the person will have to sign up as a member to continue the use of the facilities.
Amenities / Facilities
In-Shape Gym has the following facilities and amenities:
Locker rooms
Free Wi-Fi
Towel service
Locker rentals
Salon
Juice bar
Kid zone
The gym also offers the FitStart ® program to help meet fitness goals.
They have various equipment for every class. Some of the most notable equipment are:
TRX ® suspension training system
Resistance machines
Treadmill
Selectorized equipment
Free weights
Services include:
Sauna
Spa
Steam room
Hydromassage
Massage (by a qualified masseuse)
Chair massage
Tanning
Kid zone
Therapy pool (select locations)
Whirlpool spa (select locations)
The health club also offers various classes such as:
Cardio
Aqua
Group fitness class
Cycle
Dance
Swimming
Kids group
LES MILLS BODYPUMP ®
LES MILLS BODYCOMBAT®
Mind body
Martial arts
Zumba ®
Yoga
Strength class
Use or access depends on the purchased package.
For more information on In-Shape Gym membership and cost, visit official site .