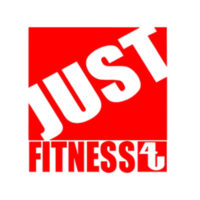 Just Fitness 4 U is in 4 locations across Georgia. This is perfect for those living in the state and in East Cobb, Johns Creek, Lilburin, or Snellville.
Although Just Fitness 4 U has fewer branches than the big players out there, they make up for it with quality facilities and service. Each member is not just a paying customer, but part of the community.
History of Just Fitness 4 U
Just Fitness 4 U was born with one concept in mind – to provide its members a healthier way of life by achieving a higher level of fitness. This is the goal that they have kept as they grow branch after branch.
Just Fitness 4 U is firmly believes that overall well-being can be achieved through regular exercise. And this belief is reflected on their services.
With branches that operate round the clock and 7 days a week, members are sure to find a workout time that suits their schedules. Members can also choose from 4 different locations across Atlanta.
Benefits of Joining Just Fitness 4 U
Fitness Just 4 U is so confident about their facilities and services that they offer a 14 day trial, all for free. This offer is perfect for beginners, and those planning to transfer from another gym.
All branches are located in Atlanta, and open 365 days a year and 24 by 7. Whether the member is a trained athlete or just the occasional gym-goer, Just Fitness 4 U has got him covered.
Personal Trainer Policy at Just Fitness 4 U
Just Fitness 4 U provides professionally trained and certified trainers for members who need one. It's an effective way to monitor a member's progress going through the training program.
Personal trainer costs usually depend on the training program. The staff at Just Fitness 4 U are more than happy to answer all questions regarding personalized training.
Just Fitness 4 U Review
Just Fitness 4 U has everything to serve the workout requirements of its members. The loyalty of its community of members has helped it to open 4 branches.
No member would dare go to an unkempt gym. Basic cleanliness should be visible in the gym's equipment, workout area, lockers and shower rooms, and Just Fitness 4 U makes sure of these.
Just Fitness 4 U offers clean, functional facilities and equipment, and they make sure that all training aspects are covered. Group classes are also available, which is great for those who want to socialize and meet new friends.
Gyms can become too crowded over time and Just Fitness 4 U prevents that from happening by making sure that proper member to equipment ratio is kept. Members are sure to complete their routine without waiting on a long queue.
Just Fitness 4 U has friendly staff to help you daily from Monday to Friday, 5 in the morning to 10 at night, but access to the gym is open the whole day and night. It's best to workout late at night if the member already has a fitness program.
Just Fitness 4 U Membership Fees
Want to try out their facilities? Just Fitness 4 U offers a 14 day trial all for free!
Monthly costs depend on the package a member wants to avail of, and the duration of the membership. Discounts are given when availing of the higher packages.
Offerings may vary among branches, so it's best to contact them through the online form.
Different membership options mean different savings and access to the gym. Members who avail of the upper packages get to save more.
Just Fitness 4 U Guest Pass
Guests are invited to try their 14 day free pass to get a feel of their facilities and services. To continue membership after the trial period, convenient and flexible membership options are available.
Current members can also bring along a non-member and he or she will also be entitled to the 14 day free trial. Bringing along a workout buddy has never been this fun.
Amenities
Some people work out to lose weight and improve cardio performance while some want to put on lean muscle mass. Just Fitness 4 U has facilities for all workout needs.
Just Fitness 4 U has ample workout areas and equipment. They have free weights as well as state-of-the-art and specialized exercise machines designed with safety and convenience in mind.
Free consultation is also available with Just Fitness 4 U's staff and trainers. Consultation ensures that accidents and health issues are avoided.
Personalized training as well as group classes are available. Members may opt for focused personal training or a group class for social interaction.
For more information on Just Fitness 4U membership and cost, visit official site