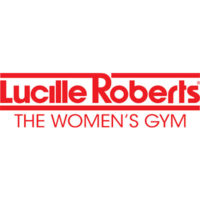 Lucille Roberts has 17 gyms across 3 states, and caters only to women members. It has gyms in the cities of Manhattan, Bronx, Brooklyn, Queens, Long Island, Jersey City, Clifton, and King of Prussia.
The founder's goal was to provide a place for sexy, strong, and confident women to workout. It's a place they can call their own.
History of Lucille Roberts
The first Lucille Roberts gym was built in 1969 near the Macy's Herald Square. From its humble beginnings, it now has operations in the states of New Jersey, New York, and Pennsylvania.
What started out as a love for aerobics has grown into a community of empowered women wanting to live healthier lives. Now, Lucille Roberts is recognized by fitness experts.
Lucille Roberts gyms operate all week, and all day and night, making it more convenient for members to find a suitable workout schedule. And since they are available in multiple locations, one will always be near.
Benefits of Joining Lucille Roberts
To start off, Lucille Roberts offers a free 3 day trial for women who want to try out their gyms first before getting a full membership. They can get the feel of the facilities and the services without spending money.
They have 17 branches located across three states and 8 cities so finding one nearby should not be a problem. Facilities are top notch.
Personal Trainer Policy at Lucille Roberts
For those who want a more personalized training program to properly monitor individual progress, Lucille Roberts can provide personal trainers. Inquire with the desk on the cost of having a personal trainer.
Lucille Roberts only employs people who have undergone intensive training and certification to ensure the safety of members. Bringing a personal trainer is possible, as long as that person is also a member.
Lucille Roberts Review
Women want more privacy when working out and that's what Lucille Roberts offers. It's a place where they can sweat it out without feeling awkward.
Since women are also more meticulous, Lucille Roberts put cleanliness at the top of their priorities. This is evident on the way the equipment, facilities, and shower rooms are maintained.
State of the art equipment are available, as well as traditional free weights. Lucille Roberts also offers group classes for those who want to mingle with other members.
Lucille Roberts is an all-women gym, so members don't have to feel intimidated or awkward. The number of members is also controlled to prevent overcrowding.
Friendly, well-trained staff and trainers are always available to answer your inquiries and to assist members during workouts. Some would prefer working out late at night if they need more peace and quiet.
Lucille Roberts Membership Fees
Lucille Roberts offers a 72 hour free trial for women who want to try their facilities and those planning to transfer. There's really nothing to lose.
There are two membership options to choose from. Red has the lower monthly fee with a one year contract, while Gold costs a bit more but members can cancel any time.
Members joining online also have the option to try the gym facilities for two weeks. There's a money back guarantee if they are not satisfied.
Choosing the right membership package couldn't be easier with only two options to choose from.
Just Fitness 4 U Guest Pass
For 72 hours, guests can get free access to Lucille Roberts' facilities and services. After the trial period, regular membership applies.
Why not bring along a workout buddy and she can also try working out at Lucille Roberts for free. The 72 hour trial period applies.
Amenities
Some women just want to shed a few pounds, while some are into strength training. Lucille has classes and facilities for any exercise goal.
Traditional free weights, kettle bells, exercise machines, and more are available in each branch. Lucille Roberts has got every woman covered when it comes to equipment and facilities.
Inquiries and consultations are welcome, and Lucille Roberts has staff assigned to answer members' questions. Members are encouraged to consult with professional trainers to avoid accidents.
Members may opt for one-on-one personalized training or attend group exercise. Whatever they choose, Lucille Roberts will help them reach their personal fitness goals.
For more information on Lucille Roberts membership and cost, visit official site