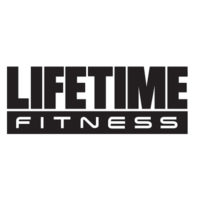 Life Time Fitness is a fitness center chain with gyms in 121 locations within 27 states around USA and Canada. It is a private company which headquarters is based in Chanhassen, Minnesota.
The fitness club offers different workout and fitness programs for families and individuals alike. They also provide different support in sports training with their expert coaches and host various fitness events.
History of Life Time Fitness
Bahram Akradi, the company's chairman and the chief executive officer, started the Life Time Fitness in 1992. However, in 1990 it was called FCA Ltd. The business began operating in Brooklyn Park, Minnesota.
Today, the company has fitness centers operating in USA and Canada. This 2017, they announced a plan for additional facility inside Southdale Mall in Edina, Minnesota.
Leonard Green & Partners are the company's current owners after Life Time Fitness agreed to be bought in a leveraged buyout in 2015. The company's fitness centers are mostly open for 24/7.
Benefits of Joining Life Time Fitness
For people who play sports especially running, Outdoor Cycle, Swim, Basketball, and Tennis, they offer training programs with their professional instructors and coaches. They also offer team and personal training.
Members can have access to their amenities designed to inspire and motivate them. They can also enjoy not just work out facilities and equipment but also nutritional coaching and café and dining restaurants.
Personal Trainer Policy at Life Time Fitness
Personal trainers are available at Life Time Fitness and they are ready to help members with their training goals. Their private training is facilitated by highly trained and accredited instructors.
The cost of personal trainers may range from $69/HOUR to $109/HOUR. Also, rates can vary depending on what training package or the type of training sessions you choose.
Life Time Fitness Review
Depending on the location of the fitness center, cleanliness and quality of equipment and amenities could vary. One center could have broken equipment and dirty lavatories while others have perfectly maintained and cleaned facilities.
Life Time ensures the safety of its member's belongings while they exercise. The lockers are huge and easy to lock. Their exclusive facilities centers in their sauna, Jacuzzi, pools , full-length basketball courts, salon, food courts, child care, and cafés.
They ensure that their trainers are board–certified or collegiately trained. This allows for a high quality of service that they could offer for its members. Sometimes, trainers might get a bit of enterprising when it comes to upsells.
For members that have tight schedules, Life Time Fitness centers are open 24 hours at seven days a week. This is a huge help for parents or people with a very busy work schedule.
Life Time also offers kids and family activities. It allows kids to learn the value of fitness while enjoying. The fitness center also has Life Time Kids Academy where they teach music, yoga, and crafts. 
Life Time Fitness Membership Fees / Costs 
Life Time is one of many fitness-oriented companies that offers high-quality gym experience to its members. At membership rates at around $60 – $150, members and prospective members can benefit from the expert advice of professional trainers and utilize good equipment.
On the other hand, Life Time has lower upfront fees. Also, depending on the training or workout routine a member needs, the gym's initiation fees are dangling around $39 to $79.
Additionally, sometimes depending on the member's needs, there could be extra or hidden fees. The company might ask for an admin fee when signing up.
Life Time's membership is for single – club access only. This means that members in a particular fitness center cannot use their membership ID in different Life Time fitness center.
Life Time Fitness Guest Pass 
Life Time members have a 12 complimentary guest passes that they receive annually. A member's guest passes are available only for one person per guest pass every 60 days.
Additionally, this guest passes can be used even in the first year of membership. Life Time offers a 2 – week free trial for prospective members, they just need a valid ID and a debit or credit card. 
Amenities / Facilities
When it comes to facilities and equipment, Life Time provides good quality and adequate equipment. They have well-designed gym equipment for cardio and weight training. Depending on the training routines, Life Time provides their members a complete set of equipment.
Ranging from Pilates reformers and Smith machine to treadmills and stair masters, Life Time has a lot of machines that will help members to improve their body. Some equipment are exclusive for class use only.
Aside from that, Life Times equipment is all modern. For people who want to purchase fitness equipment for their home or business, the company also sells various high-quality machines.
Life Time also offers classes that are open for members who want an in-depth training routine. They have classes for every fitness level like yoga, kickboxing, cycling, meditation, and much more.
For more information on Life Time Fitness membership and cost, visit official site