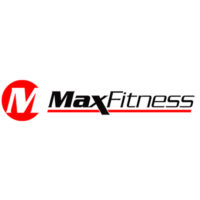 Max Fitness has 21 fitness centers located in Alabama, California, Georgia, Indiana, Louisiana, Mississippi, Oregon, and Texas.  They mainly specialize in personal, strength and circuit training.
They offer a variety of well-maintained and top of the line equipment and class sessions. A key feature for Max is their affordable membership and a friendly environment which helps to support and motivate members.
History of Max Fitness
The gym was founded by veterans in the fitness industry. With a great amount of experience, its founders focused on creating an environment in which members will enjoy while exercising.
Max mainly operates on 3509 Montgomery Hwy, Dothan, Alabama. Their other branches are located in 8 states. It is also the oldest and longest running health and fitness center in Dothan.
They operate 24 hours in seven days. This is a good advantage against other fitness centers for they accept members to whenever time they want to exercise.
Benefits of Joining Max Fitness
Max members can enjoy a wide range of equipment from free weights to plate loaded equipment. They also offer a child care service for moms who can't leave their kids alone while exercising.
Its members can also enjoy different group classes. They also provide personal training for those who want an up-close training from their expert trainers and instructors.
Personal Trainer Policy at Max Fitness 
Max provides expert trainers to help each member attain their exercise goals quickly and efficiently. The company also ensures that its personal trainers are board certified expert and professional.
Every member receives a free fitness assessment from the training staff. Fitness coaches will guide the members to a general workout and help develop a personalized fitness plan to reach their goals. 
Max Fitness Review 
Max Fitness maintains cleanliness within its facilities and ensures the proper maintenance of its equipment. Its equipment is modern and high – end which gives its members a good support in reaching their gym goals.
They offer expert coaches and personal trainers that are capable of assisting to the needs of each member. Also, their staff is friendly and easy to approach.
In their fitness centers, they encourage a convenient, non-intimidating, and light atmosphere. Members and staff are both cooperating and maintain a fun and joyful experience.
The gym is open for 24 hours in 7 days. For those who do not want to exercise with many people around, it would be best to visit the gym on Monday, Tuesday, and Weekends.
Max caters to members and individuals alike as young as 3 months old. Although those younger than 18 years old could have several restrictions and thus still require parental supervision when they are in the gym.
Max Fitness Membership Fees / Costs 
Max rates are divided into 3 main categories. This are premium, family, and VIP packages. Premium package costs $ 25 a month. Members can enjoy 24-hour access to all Max clubs at Fort Wayne.
With the help and guidance of professional trainers, they give free fitness assessments to know the best plan for an effective workout. A family package, which is for 4 people costs around $ 65 a month.
For parents, the package provides a VIP membership 24/7 access, unlimited tanning, group fitness classes, and much more. Kids 10 to 18 years old can access the gym during regular business hours.
They also include an unlimited access to kidz club for children 3 months to 10 years old. VIP package provides all the premium package benefits and an access to all GroupX classes including Zumba, Yoga, and BodyPump.
Max Fitness Guest Pass
Interested individuals can check and try their equipment if it suits their routines and workout habits. For prospective members, Max offers a 7-day free trial.
This free trial provides individuals an access for 3 clubs. Additionally, they also have free access to all VIP amenities and receive 2 tanning sessions within the 7 day period. 
Amenities / Facilities
Max has the largest collection of free weight equipment and other fitness machines in Dothan. Aside from that, they also offer a tanning, Steam Room and Dry Sauna, and Hydro Massage Bed for members who want to relax.
They have a variety of collection of group classes including Zumba, LesMills BodyPUMP, Pilates, H.I.I.T., Yoga, Zumba Kids, and Spin. They also have various events for members to enjoy.
The company also has an "Own a Max" program for people who want to start a business in the fitness industry. Although Max Fitness is an emerging brand, they offer opportunities for individuals in the US and internationally.
Another service to note is their kidz club. It is a collection of activities designed for kids to learn, enjoy, and make friends. This includes arts, crafts, video games, educational toys, and much more.
For more information on Max Fitness membership and cost, visit official site