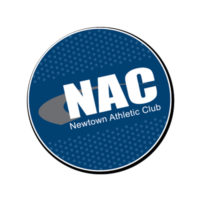 Situated in Newtown, Bucks County, Pennsylvania, the Newtown Athletic Club is the third largest single-site workout facility in USA. They focus on different fitness activities modeled for the wellness of the whole family.
The main club is located in Newton, which makes it accessible to people from or near Richboro, Langhorne, Yardley and Washington Crossing.
History of Newtown Athletic Club
It was then known as Newtown Racquet Club where the present owner, Jim Worthington started as a regular employee in 1978 and was promoted to manager by 1981.
He had this vision of making space for more people instead of just 2-4 people per racquetball court to maximize the space and therefore gain more income. Hence, the quick but systematical conversion of racquetball courts to workout rooms.
The then 3-acre of land when Worthington first came in, sooner expanded to almost 20 acres making it. The club was able to also develop pool area and even committed to children programming during the 90's
Benefits of Joining Newtown Athletic Club
Newtown Athletic Club, as owner Worthington would say, isn't just an athletic club despite its name. True enough, being a member of the club entitles you to the use of the gym with no separate fee for various dance classes.
As a family wellness center, there are activities for kids where the parents could leave for them to work out as well. In addition to that, the club also boasts its waterpark that is also inclusive of the club membership.
Personal Trainer Policy At Newtown Athletic Club
Newtown Athletic Club has a LiveFit Program which is working out under the supervision of the club's own carefully selected personal trainers for a continuous fitness progress. All programs require a 3-month subscription that'll be renewed the months thereafter.
There are different training programs namely: Team Training, Six Zone Prime and Senior Strong. The price ranges from $60-$120 per month depending on which program and how frequent you take the session.
Newtown Athletic Club Review
Aside from their everything-in-one-place amenities, the club caters to the personal needs of their members. Friendly staffs are present to welcome and entertain the concerns of its members.
As for the gym, the equipment they have are up-to-date and are of high technology for both cardio work outs and also body-building exercises.
The locker rooms of the club are generally clean and well-maintained and in addition, every client and guest is provided with free towels for their post-workout showers.
Also, the club is proven to be truly family-friendly for they offer childcare facility for on-the-go parents who would like to spare some time to relax or exercise.
The only down side is that the pool and gym can be crowded during peak seasons and when this happens, the adult areas are ignored and kids are seen inside the place.
Newtown Athletic Club Membership Fees/Cost
NAC offers various membership types to different age groups and budget of client. Members are entitled to all the amenities of the park including the gym, water park, aerobic classes and child care center.
For youth adult individuals (25-29), it costs $72 dollars per month with $100 enrollment fee for a 1 year agreement but for two year agreement, it is only $62 per month with $50 enrollment fee.
Mid-adults (30-32), adults (33-64) and seniors (65 and up), it has $150 enrollment fee for a 1 year agreement and none for 2 years. Per month, it costs $92 for mid-adults; it costs $139 for adults and $103 for seniors.
There is also a couple promo which can include self and spouse or a parent and a child (child is up to 21 years old) which amounts to $216 with a $150 enrollment fee for 1 year agreement and none for a two year agreement.
Newtown Athletic Club Guest Pass
Guest passes are available in NAC but can only be availed when with a member. The rates are as follows: Adults (over age 21) – $30, Youth (20 and below) – $20, Children 23 months and under are free.
NAC offers a 3-day free membership trial given that the person is at least 25, living within 10 miles of NAC, and is not a college student. Trials can't be issued during peak seasons and more than twice.
Amenities/Facilities
Members of NAC are entitled to all the facilities and amenities of the area first of which is the gym that includes a sports, fitness and wellness complex, a fitness center with strength and cardiovascular equipment and 15 cardio theaters.
There is also a 3 lane indoor track (16 laps per mile), a TechnoGym, 2 group exercises studio, a spinning studio with 40 Keiser bikes, a Pilates studio with12 reformers and a yoga, gymnastics and dance studios.
More than the gym, they have an outdoor pool complex, an indoor pool, a therapy pool, volleyball and basketball courts, and a gymnasium. They have individual and family locker rooms and an adult-only locker room with sauna and steam room.
They also have Youthplex which is a youth recreation facility, hall rental for birthdays and corporate events, spa services, and restaurants and a child-care center.
For more information on Newtown Athletic Club membership and cost, visit official site