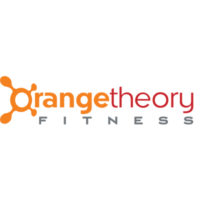 Deemed as "best one hour workout in the country" as featured in "The Today Show" and in fitness magazines, Orangetheory Fitness features heart rate monitored training for continuous calorie burn up to 36 hours.
To those interested to try out this high intensity group personal training workout, there are 400 franchise studios in 41 states and 17 countries and is still continuously growing.
History Of Orangetheory Fitness
Orangetheory Fitness seeded from Ellen Latham's Pilates classes in a spare room in her house. She wanted to know then how to burn fats fast from her client's body knowing how Pilates don't have any fat-burning metabolic training.
Latham then started a training called, "Ellen's Ultimate Workout". One of her clients told her husband how the program is well responded by people. It so happens that the husband is Jerome Kern, a businessman looking for his next investment.
Together with Kern and the present CEO David Long, Latham was able to open up her first studio in Fort Lauderdale in March 2010. Now, they are steadily growing with more franchise studios in and out of the US.
Benefits of Joining Orangetheory Fitness
There are numerous benefits in joining Orangetheory and one of those are seeing the effects in a shorter span of time. A client maybe able to lose three to five pounds by attending three to five sessions in a week.
Secondly, especially if you are an athlete, Orangetheory can improve your performance when it comes to speed, strength and power within just two weeks of attending two to four sessions a week.
Personal Trainer Policy At Orangetheory Fitness
Once enrolled, you get a skilled and experienced personal trainer that is present in every group workout session to push and encourage everyone to maximize their one hour workout for better results.
Being in a group may allow you to cheat but you have a heart rate monitor whose statistics is shown on a flat screen television. So once you're heart rate is down, the coaches can easily call your attention to push more.
Orangetheory Fitness Review
Orangetheory Fitness is of high technology equipment as each client uses a heart rate monitor to see progress by reaching color zones and upon reaching "orange zone" you burn the most calories for "afterburn" and earn points as motivation.
This could also be a great option for those who easily get tired of the same workout routine every now and then for workouts vary from day-to-day using the treadmill, indoor rower and weight room floor.
Being crowded is also not a problem in Orangetheory Fitness since each session is only limited to less than 30 people giving the coaches more space to focus on each and every one.
Before workout, individual locker rooms are provided for storing things while working and out and after you're done, separate showers are provided for men and women.
Though with lesser amenities, there are enough of it to enjoy the whole workout using the well-maintained and safe equipment that they have to offer. The place would be good for athletes and those who just want to stay in shape.
Orangetheory Fitness Membership Fees/Cost
Orangetheory membership has no enrollment fee, meaning you just pay on a month to month basis amounting to $59 for Basic (4 classes a month), $99 for Elite (8 classes a month) and $159 for Premier (unlimited classes a month).
They also offer discounts for pairs priced at only $209.99 monthly for 8 sessions and $99.99 for an additional family member. For unlimited sessions, it is priced at $319.99 with $149.99 for an additional family member.
For long term, Orangetheory also discounts an annual enrollment at only $1308.99 per individual at 8 sessions per month and $2039.99 for unlimited sessions. Annual pair enrollments are also discounted at $2519.99 for 8 sessions/month and $3839.99 for unlimited sessions.
Having no contract between the client and Orngetheory Fitness, they also do not require any cancellation fees. One membership card can be used in any other local studio.
Orangetheory Fitness Guest Pass 
Orangetheory Fitness has no offer about guests up on their online website; however, they are offering one trial of their 1 hour workout with no commitments involved.
Their offer is subject to availability in selected branches and if interested, one can just go to the nearest Orangetheory Fitness branch for further information.
Orangetheory Amenities/Facilities
The core of the facility are well laid down and ready to use equipment which are treadmills, rowing machines and weights. If not a fan of running, there are also striders and stationary bikes for those who prefer it.
One trademark that Orangetheory Fitness have is the flat screen television wherein clients will see their progress and how intense they are going based on the heart rate monitors attached to their bodies.
Another signature of Orangethoery is their heart rate zones that are specifically color coded with the orange zone as the ultimate goal which is 84% of your maximum heart rate.
A typical Orangetheory Studios have a locker room and a separate shower for men and women but for bigger branches such as in New York, beauty stations with products, and towel service are of reach.
For more information on Orange Theory Fitness membership and cost, visit official site