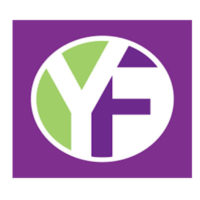 Youfit is a chain of health clubs that aims to motivate people to live a healthy lifestyle. They offer services primarily to casual or serious gym goers at any age and fitness level. From cardio kickboxing to Zumba gold, Youfit has been serving more than 100,000 fitness enthusiasts since 2008.
With over 100 centers in 15 states, the club treats their members' health with utmost importance as well as living an eco-friendly lifestyle by holding annual events on Earth Day.
History of Youfit Health Clubs
Rick Berks founded Youfit Health Clubs believing that fitness centers should have a warm, inviting atmosphere. The health club was created to induce people to live a healthy lifestyle without breaking the bank and emphasize environmental responsibility.
Berks also co-founded Planet Fitness and franchised Gold's Gym before starting up his own brand in St. Petersburg, Florida around 2008. From then own, Youfit's chain grew from Florida to Alabama, California, Kentucky, and Texas.
In 2015, the 100th store opened in Rhode Island and acquired two more gyms by that year. Gym floors of Youfit Health Clubs are made with recycled rubber materials like Nike Grind to instill an environmentally friendly health center.
Benefits of Joining Youfit Health Club
Members can enjoy a broad range of programs tailored to their fitness level and age. They have personal trainers who can lead you to your fitness goals and coach you on how to have a proper diet plan. If you want a one-on-one intervention to give your effort on the regimen truly, they can guide you and even construct a customized training session for you.
There are a lot of classes people can join from despite a different age and fitness level. Beginners or seasoned fit enthusiasts may still enjoy a session of circuit training, high-intensity interval training, yoga, Pilates, Zumba, and more.
Personal Trainer Policy at Youfit Health Club
YouCoach trainers are available in all centers to help you achieve your fitness requirements. They can advise you on which exercise is beneficial for your level, target specific areas, and lead to your weight loss and muscle toning dream.
These trainers can also talk to you about taking the right meal plans and integrate a properly balanced diet. All instructors are certified to give individuals a professional sound service.
Youfit Health Club Review
The center has an array of programs for members to choose from. Though it varies by location, they have a couple of sessions that make exercising fun and upbeat.
Personal trainers are there to help you in your own private session of cardio boxing or weight lifting.
For those who are in a hurry, Youfit has an Express Circuit that lets members workout for not more than 30 minutes. Those who are even new to exercising or going to the gym may avail of the Express Circuit to get a feel of working out.
Youfit believes that helping people, of any age, to get fit is vital. Even seniors can enroll in a class designed for them. The SilverSneakers classes even make use of weight out of plastic tubes and incorporate essential exercises for the elderly.
And those working in companies can benefit from their corporate wellness program for Youfit to evaluate your organization and introduce a healthy way of living. Group classes are also available for those that would want to exercise with a group.
Youfit Membership Costs
A monthly membership will cost $19.99 for the initiation fee, and a monthly rate of $10. There's also an annual fee of $39 paid afterward.
Annual fees for single membership costs $200 with a cancellation charge of $10. Meanwhile, yearly dues for dual members are priced at $300.
If you sign up for a membership online, one gets $5 down for the $19.99 Lime Card paid month by month. At the same time, you get $5 down for the standard membership which is $3 per week of your time there.
Pricing may vary in some locations and might have extra charges.
Youfit Guest Pass
Members are entitled to have one guest pass per year, and it's considered as a one-time use for that annual period only.
Guests should be at least 18 years old and must present an ID to them upon logging into YouFit. Afterward, they are invited to register as a member if they would like to be so.
Facilities of Youfit
Youfit has a wide space for gym training and weightlifting. They have state-of-the-art equipment for your perusal. All has personal training and Express Circuit programs for casual goers. Group classes, SilverSneakers, and even Fitness Assessment are done in their facilities.
Their facilities incorporate health products and items for members to use and buy during training sessions. Youfit also has an online shop of their merchandise where they sell accessories and apparels.
The center carefully curates their section for free weights, Express Circuit space, Zumba, and Yoga use. Also, only a limited number of facilities operate for 24 hours like Youfit Jacksonville in Florida.
Overall, the club has a complete set of primary facilities for locals to drop by and workout.
For more information on YouFit membership and cost, visit official site