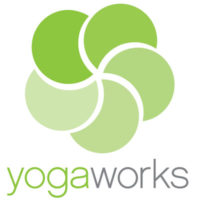 For people to have a peaceful and well-rounded mind, body, and soul, Yoga Works was founded by professional yoga practitioners who wanted to share this discipline to those who seek tranquility and balance in their lives.
Gradually, yoga became a craze in America and instructors were high in demand. Yoga Works opened a center in Santa Monica Montana Avenue, and now 30 years later, it grew a chain across the US with over 45 yoga studios in seven states.
History of Yoga Works
Three yoga practitioners decided to share what they learned from their teachers and opened the first Yoga Works store in Montana Avenue. Maty Ezraty, Alan Finger, and Chuck Miller pooled their resources and taught many different kinds of yoga practices and styles.
Over the years, people embrace yoga and how it contributed to health and wellness, especially the mind and body. The demand for yoga teachers grew, and Yoga Works decided to level their services. Three years after it was established, the Yoga Works Teacher Training Program came to be and taught yogis the way of its principles.
Yoga Works integrates teachings from real Indian gurus and apply it in their programs and workshops. Now, the center has more than 45 studios and would soon be expanding to more regions.
Benefits of Joining Yoga Works
Practicing yoga in one's daily life can help immensely in the balancing of mind, body, and spirit. At Yoga Works, there's a full range of practices conducive for beginners, professional yogis, children, or seniors.
From studio training to online classes, Yoga Works tries to diversify its teachings in order to reach out to more people to practice the discipline. They also have workshops, retreats, and the famed teacher training for seasoned practitioners.
Personal Trainer Policy at Yoga Works
If you want to focus more of your discipline, Yoga Works has a private yoga class where the centers get to choose a particular trainer that can meet your needs. The one-on-one training also lets the instructor customize the programs for clients.
People who are seeking therapeutic practices or learning the basics of yoga will benefit from this program. One can choose from an array of personal packages and session accordingly.
Yoga Works Gym Review
Yoga Works has a rich array of services available for interested and seasoned yogis. Different yoga styles that range from Hatha to Vinyasa are tailored to meet the needs of different age groups and fitness level.
They have more than one thousand online classes for members and non-members alike. Members get a full swing of $5 a month while non-members get $15 and an all access to its training. There's also a 14-day free trial to see whether people from all corners of the globe would love the class.
Workshops are offered to those who want an intense knowledge of the craft. Meanwhile, are hollered for enthusiasts who would love to travel the world for a meditation experience. From Greece to Maui and Croatia to Thailand, yogis can get to know which retreat is happening to their favorite country.
Not only that, but Yoga Works also offers Pilates that can help you relax and strengthen the muscles in your body. One can choose practicing yoga or Pilates with a personal trainer or do it with a group.
For those who aspire to be a yoga teacher, there's a teacher program around 200 to 300 hours of your choice. A program called Destination Training allows yogis to take their training to different areas around the world for 200 hours.
Yoga Works Membership Costs
Each location has different membership fees like Yoga Works Baltimore like their centers in Columbia, Federal Hill, or Midtown; they have a monthly fee of $90, but once paid in full for a year, individuals can have a free month of yoga classes. Unlimited classes in all Baltimore Centers will have a payment of $105 per month, or get a month of free classes if one pays the fee yearly.
Boston centers have an average monthly fee of $100, while most Los Angeles studios have a price of $105. Meanwhile, locals can have a week of free trial classes if the bring their IDs with them as proof of identification.
On average, there's an unlimited national class for $135 and a drop-in rate that goes somewhere between $18 and $22. There's also a package class worth $150 to $260 in every location.
For online classes, studio members can get to pay $5 per month, while the regular rate applies to people who did not sign up at the center for $15. Members have one guest pass per month and more discounts that apply in their boutiques.
Yoga Works Guest Pass
Yoga Works offer one week of free unlimited classes for their yoga and pilates training. Locals can show their IDs as proof to avail of the said program. Meanwhile, members can invite one guest per month to try Yoga Works' session.
After the guest pass, individuals are invited to enroll at their respective centers.
Facilities of YMCA Gym
Yoga Works centers have a wide space to fit various classes and training. Either the floor can be used for yoga or pilates sessions, it's spacious enough for people to relax and stretch.
Most facilities offer comfort or shower rooms for members to change and freshen up themselves before or after each session.
Lounge areas infuse with yoga themes are also offered for those who want to wait for the next class.
Most studios have a boutique shop where members or practitioners can drop in and buy yoga items like mats, towels, or extra shirts. Those who have a session with Yoga Works can also rent their items at the studio's boutique shop.
For more information on YogaWorks membership and cost, visit official site