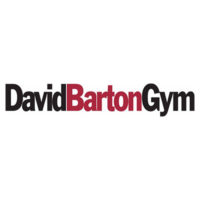 David Barton Gym, a novelty gym, started in 1992. It had branches in New York, Miami, Chicago, Boston, and Seattle. Its namesake, David Barton, left the company in 2013.
David Barton Gym is best known because of its gyms that mirror the ambience and the culture where they are located. From having several branches, David Barton Gym now only operates three sites – Honolulu, Los Angeles, and Las Vegas.
History of David Barton Gym
The first David Barton Gym in 1992 quickly gained a following among enthusiasts. As a result of its popularity, various branches opened up. The gym franchise, with the gym's design concepts, also gained attention from interior designers.
Several David Barton gyms existed nationwide. But in 2016, several locations closed down, particularly in the cities of Chicago, Boston, Seattle, Miami, and, New York. It now only has three branches.
These are the approximate schedule for three David Barton Gyms: In Honolulu, Mondays to Thursdays, 5:00 a.m.- 11:00 p.m., and Friday to Sunday from 5:00 a.m. – 10:00 p.m. In Las Vegas, from Monday to Friday, 5:00 a.m.- 11:00 in the evening, and Saturday to Sunday from 7:00 a.m. to 7:00 p.m.
David Barton Gym: Its Advantages
David Barton Gym promises high-end services, skilled trainers, and frequent special offers. In addition, clients will be able to access state-of-the-art gym equipment. Special trainers will also be at your disposal.
Aside from the gym perks, David Barton Gym is well-loved by its clients due to its gyms' aesthetical value. The gyms' interior designs attempt to mirror the culture and the environment where they are located.
David Barton Gym: Trainers and Coaches
David Barton Gym provides specialized and skilled trainers who are particularly known for Pilates and effective customization of workout programs. Special trainers mean special fitness programs. David Barton Gym trainers are also able to prepare programs even for those who have chronic injuries.
Unlike other gyms, David Barton Gym offers a deal on personal trainers. Once a client hires a personal David Barton Gym trainer, that client's membership will be automatically paid by the gym. Training sessions are offered in all locations.
David Barton Gym Review
Lockers in David Barton Gym sport the same unique design concept that its main fitness area has. Some lockers are considered as one of the best lockers in Chicago. As such, it is complete with products that men would want after working out.
The gym sites are clean and the machines were set up in an orderly manner. The ambience is cool due to the focus to aesthetics. Despite the positive feedbacks, most of the branches of David Barton Gym recently closed down.
The programs that the David Barton Gym offers are backed with scientific evidence. Unlike other wellness centers, this gym did not only invest on machines but also on skilled trainers. The reputation of the gym depends on the trainers.
David Barton Gym also provides its clients a sense of being home. The design, the ambience, and the people complement this feeling of being at home. This enables first-timers to feel free in using all the gym equipment.
The gym also promotes its hashtag "Look Better Naked". Such campaign caters to all kinds of people, especially those who have an active lifestyle. This also motivates the clients into striving hard to get the body they wanted.
David Barton Gym
: Membership Policy
There are different enrollment and monthly fees in different branches. It is considered one of upscale gyms in the country. Monthly membership ranges from $109.00 to $2,616.00 every month.
In addition, the gym also collects an initiation fee that costs around $400.00. Having a membership in one David Barton Gym does not automatically allow access to other David Barton Gym branches. Relatively, the price range in this gym is higher than its competitors.
The amenities in the David Barton Gym branches are not automatically computed as part of the membership fee. Additional charges can be applied if a certain amenity or facility will be used. Budget offers are sometimes provided by the gym.
Short-term memberships, single, and dual memberships are accepted by David Barton Gym. However, should you decide to cut your membership, cancellation fees will apply. Free guest passes on the other incur no charges. 
David Barton Gym: Trial Passes
Right after availing membership, David Barton Gym will provide you with ten one-day guest passes. The passes come free with your membership. These passes will allow an individual to experience how it is to have a full membership.
Trial pass also vary from branch to branch. Different offers are provided online or on-site to avail guest passes. Sometimes the David Barton Gym management gives out free guest passes.
Different Equipment in the David Barton Gym 
David Barton Gym has a variety of gym equipment. These machines enhance strength, core muscles, buttocks, and other parts of your body. Weights, Pilates, and the mats are also provided in the gym.
Classes are also being offered by David Barton Gym. Some of these are as follows: Divine Abs, Pain and Pleasure, Core Communication, Ass Blast, Pilates Mat, and Power Vinsaya, among others.
David Barton Gym also features a spacious gym area, a spa studio, massage area, and live DJs. These amenities provide comfort and post-workout relaxation. Trainings are also provided the David Barton Gym.
Trainings such as original group training, fun cycling, fight training, and yoga are being offered in the three branches. All of which completes the boutique gym experience its clients like.
For more information on David Barton Gym membership and cost, visit official site .