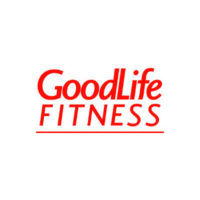 GoodLife Fitness is the most popular fitness gym in Canada. They offer a great free trial program in which patrons are provided with a walk-trough and free personal trainer consultation. People get a feel of the gym instead of just imagining how it would be like when they sign up.
GoodLife Fitness offers 24-hours locations all over Canada. Gym goers choose GoodLife Fitness over other fitness centers as they are the largest fitness company in Canada that has over 1400000 members. This company also boasts to be the 4th largest fitness chain worldwide. There are also over 13100 associates that are ready to serve and assist patrons to reach their fitness goals. They have more than 380 clubs across Canada and assist patrons to reach their fitness goals.
History of GoodLife Fitness
In 1979, David Patchell-Evans founded the GoodLife Fitness while he was still a student at the University of Western Ontario. He was a major in physical education and started with a single club. David Patchell-Evans is also the chair of the International Health, Racquet and Sportsclub Association. This association represents almost 10 thousand fitness clubs in more than 78 countries. Presently, GoodLife Fitness is one of the major players and is among the largest in fitness centers worldwide. They have over 275 locations in Canada and more than 750,000 clients nationwide.
Why Members Join GoodLife Fitness
Not only does GoodLife Fitness offer fitness service such as personal trainers, boot camps, team trainings, and fitness classes. They also support charitable foundations such as the GoodLife Kids Foundation that aims to make sure that every Canadian child lives a health and fit life. This vision has encouraged more patrons to join the fitness not only for individual wellness but for the benefit of children all over Canada.
Amenities include pools, spacious work out areas, great locker rooms, and a lot of cardio equipment. The gyms are always cleaned and well maintained especially that they operate 24/7.
Personal Trainer Policy at GoodLife Fitness
First timers can get a free one-on-one consultation with a certified Personal Trainer. GoodLife Fitness believes that every individual has different fitness goals that requires them to have a personalized training program. The certified personal trainers will help increase a members' knowledge on health and fitness. They encourage patrons to establish a habit of consistent workouts.
GoodLife Fitness Review
This fitness center is well known for superb cleanliness and well-maintained training areas. They offer a variety of machines, free weights, room for core exercises, pools, hut tubs, and clean showers. There are also locations that offers child care, so parents could concentrate and work-out worry free.
Membership Fees
Fees vary depending on the location of the gym. Student fee is around $30-$40 a month with a start-up fee of between $125-$300. General rate is usually $45-$55 a month with a start-up fee of $250-$300. GoodLife also offers corporate rates which can be negotiated between the company and the gym. Monthly fee is around $10-$40 a month.
Guest Pass
Non-members and first-time gym visitors get a 3-day visit trial pass. This is only available for those who haven't signed up for membership in the last 3 months and is only valid for 7 consecutive days from activation. The free pass is activated only during staffed club hours. It doesn't have cash value and can't be combined with other offers.
Amenities
GoodLife Fitness is a co-ed gym but offers For Women Gyms for the ladies who loves to workout. The company makes sure that they provide a non-intimidating and friendly environment for women at every age.
There are several classes to choose from such as Fitness Classes Home, Cardio Classes, Strength Classes, Mind & Body Classes, Cycling Classes, Aqua Classes, Dance Classes, Les Mills Classes, and Hot Yoga Classes. There are nutrition bars, tanning stations, pools and squash courts.
For more information on Goodlife Fitness membership and cost, visit official site .