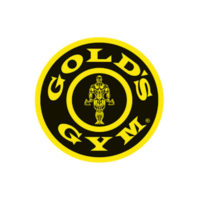 Gold's Gym is a United States-based fitness center with studios all over the world. They have more than 700 locations in the US and 30 countries.
Gold's Gym is a world-class fitness center. It is currently serving over 3 million people all over the world. It is the most recognized when it comes to fitness services. Their gyms have the latest equipment and best amenities. They specialize in cardio and strength training. All venues have specialized equipment for each program. They also offer group exercise programs like mixed martial arts, Zumba, and yoga. There are also Pilates, group cycling, and muscle endurance trainings.
The fitness center is known to have the best coaches, group exercise instructors and personal trainers. There is a wide range of fitness classes that aims to help patrons to reach their goals. There are experts that will motivate each gym-goer to reach their fitness goal.
History of Gold's Gym
In the early 1950s, bodybuilders went to Venice Beach to train. However, a sexual misconduct allegation by a small group of bodybuilders made the Santa Monica City Council pull the plug. The bodybuilding community in Venice Beach ceased to exist. Other bodybuilders had no choice but to go to small indoor gyms. Joe Gold was not contented with the selection of gyms that made him decide to open up his own training facility.
Joe Gold is a US Marine and a former bodybuilder. In 1965, he established a gym in Venice, California so he and his friends could have a place to train. Joe Gold made his own gym equipment to ensure that the costs will stay low as he only charged $60 per annum. The home-made gym equipment was labelled as the Mecca of bodybuilding. Up to this day, Gold's Gym was considered a breakthrough in the bodybuilding history.
Why Members Like Gold's Gym
Gold's Gym members will be able to get to personal trainers, coaches, and group exercise instructors. These experts are knowledgeable and motivating. No matter what the goal or experience level is, personalized fitness assistance will be provided. Gold's Gym also boasts a great and supportive community that has the same objectives.
The receptionists and sales personnel are very friendly and accommodating. There are saunas, running track, kids club, and smoothie bars that patrons will surely enjoy. Gold's Gym has big open spaces and well-maintained facilities. The gym area is always clean and shower rooms are always available for gym-goers.
Personal Trainer Policy at Gold's Gym
Personal trainers at Gold's Gym are not ordinary fitness trainers. They are experts in anatomy, physiology, training program development, fitness assessments, and exercise application. They are not only good in theory, but they excel in making sure that the knowledge will be used to reach each patron's goals.
At Gold's Gym, a patron will get a dedicated coach, a personalized plan, and the latest equipment. There is also a digital personal trainer available through downloading an application from the App Store or the Google Play Store. There will be a custom music library included on the application.
Gold's Gym Review
This fitness center is known for its cleanliness and high-quality equipment. Their trainers and staff are very accommodating. They are also known to provide great customer experience especially for first-time gym goers.
Since Gold's Gym is popular all over the world, expect that there will queues during peak hours. Though the gyms offer a lot of equipment, there will be times that there will be wait time. Cleanliness is never compromised even during busy times as the staff is attentive.
Membership Fees
Gold's Gym has different rates depending on their location. They have a Basic access with a $25 initiation and another $25 monthly fee. The Premium access is $34 monthly plus a $55 initiation fee. They also offer annual plans with $25 initiation fee and an annual fee of $198. The Premium annual fee is $348 plus an initiation fee of $55.
Guest Pass
The gym offers a week worth of free buddy pass that allows non-members to use all equipment and gym amenities. Guests can also access the juice and snack bars like any ordinary member. Group classes like yoga and Zumba can be availed as well during the free trial.
Amenities/Facilities
The Gold's Gym has juice bars that can provide every member's needs through different flavors of shakes that will aid any fitness goals. They also offer saunas, boxing gyms, and complete cardio equipment. They are known to have spacious floors and up-to-date equipment.
For more information on Gold's Gym membership and cost, visit official site .