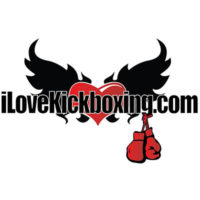 ILKB or iLoveKickBoxing is a gym that promotes healthy lifestyle by – you guessed it — kickboxing. Their trainers teach martial arts instead of the regular cardio workouts. They bring high-intensity workouts to the average male and female patrons. They aim to infuse regular workout sessions with martial arts for better fitness results.
iLoveKickBoxing is a fitness center that offers a unique fitness formula inspired by pro kickboxers. iLoveKickBoxing harnesses work out plans by these toned, and energized health buffs and makes them accessible to every man and woman. With the combination of professional fighter workouts and fitness philosophies, this fitness center was able to perfect a formula of fun and effective weight lost program for all.
History of iLoveKickBoxing
Founder and CEO Michael Parrella had a vision to create a fitness program as he saw loopholes on the usual programs offered by other gyms. The first martial arts studio was opened in 1991. Because of Michael Parrella's years of experience in the industry, he franchised the concept of iLoveKickboxing in 2012. Today, the fitness program offered at iLoveKickBoxing have been scientifically perfected and patrons have enjoyed it ever since.
Why Members Like iLoveKickBoxing
Booking training sessions is simple. The training sessions are intense that includes a 15-minute full body cardio exercise. Instructors are great and keeps gym goers motivated through out the session. There are bag works and partner exercises. If patrons are looking for a fun, competitive, and interactive environment, iLoveKickBoxing is the place to go to.
Personal Trainer Policy at iLoveKickBoxing
Personal Trainers are available at iLoveKickBoxing and they offer a variety of training sessions. Instead of getting the usual cardio and timed workout, patrons get martial arts training with other patrons and guests. Their trainers are all professionals and experts with the martial arts. There are group classes, one-on-one sessions, and partner sessions with the help of the trainers. iLoveKickboxing offers a fun and intense workout which has been proven effective for weight loss.
iLoveKickBoxing Review
The iLoveKickBoxing gyms offer unique training programs with trainers who are dedicated in motivating the patrons. The staff are always nice and friendly. These people show real care about the individual progress of their clients. The exclusive fight club family is very accommodating even to those who has never tried kickboxing before. The bathrooms are always clean, and they are always stocked with toiletries. There is no scarcity in towels and even the mats in the studio smells clean all the time. The only possible downside is that the studios in different locations have individual memberships.
iLoveKickBoxing Membership Fees
Membership fees depend on individual locations. The generic membership type will be $149 monthly plus an initiation fee of $149. This plan is good for 7 months. Annual membership is cheaper as initiation fee is only $125 and a monthly fee of $125. Cancellation fee for both plans vary. There are also several offers in Groupon that cover 4 or 10 Kickboxing classes with personal training session for around $100 to $200.
iLoveKickBoxing Guest Pass
Since iLoveKickboxing offers a unique training program which was derived from martial arts, there are no free trials available. However, there is a trial program for around $20 to $40 and gym-goers will get a free pair of gloves for their training.
Amenities
There are rings available for sparring and studios for training. There is also cardio equipment available for regular workout sessions. They have modern and spacious floors plus hypo-allergenic in the bathrooms and locker rooms. The facilities have custom wallpapers that reflects the aim of the fitness center which is to promote martial arts training.
For more information on iLoveKickboxing membership and cost, visit official site .