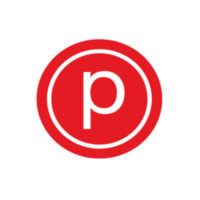 Pure Barre is the largest barre franchise in the United States and Canada. They currently have over 375 locations across the two countries and more are being added.
Pure Barre aims to make the barre more than just another workout but a lifestyle for its members. They are building a community of women that empower and inspire each other to reach their goals.
History of Pure Barre
The first Pure Barre studio was established in 2001 by Carrie Rezabek Dorr, a dancer-choreographer, and fitness guru. It became a franchise in 2009 and its popularity has exploded ever since.
Pure Barre uses the ballet barre routines that use isometric movements. This helps sculpt muscles, burn fat, and help create lean physiques.
Barre classes are available from 6AM up to 9PM depending on the day of the week. With over 375 studios spread across United States and Canada, members are sure to find the right schedule for them.
Benefits of Joining Pure Barre
For beginners, Pure Barre offers unlimited classes for a month and for only $100. This lets those who are new to barre workout learn more about the system.
Having the largest barre franchise in the nation is an advantage for all its members. They have different class schedules to choose from and certified trainers to work out with.
Personal Trainer Policy at Pure Barre
Each scheduled class has a personal trainer assigned. The trainer has specialized in the barre workout system and certified by Pure Barre to hold classes.
Members do not have to bring personal trainers because Pure Barre has got everything covered. They will learn the most basic techniques and progress with every class.
Pure Barre Review
The barre workout system is recognized and proven to effectively yet safely improve the human physique. Members can attest to the efficiency of the system.
Since Pure Barre caters mostly to women, it knows how meticulous its members can be when it comes to cleanliness. Each franchise is ensured to have clean equipment, lockers, and shower rooms.
With functional and clean equipment and facilities, Pure Barre makes sure that every aspect of the barre workout is covered. Group classes are a great way to interact with other members.
Pure Barre has studios with ample workout areas. This is to help ensure that classes don't become too overcrowded and each member is given proper attention.
There are classes available all week starting from 6AM up to 9PM depending on branch and the day. The Saturday and Sunday classes are perfect for those working in the weekdays.
Pure Barre Membership Fees
First week is free for those who have not taken a Pure Barre class in any of its branches and limited to one class per day. After the trial period, they can avail of the intro month of unlimited classed for only $100.
After the intro period, monthly costs will depend on the number of classes members want to attend to in a week. Those who want to attend more classes in a month will get big discounts.
Each branch may have different class schedules. Members may contact the nearest branch to get more information on the days and times classes are available.
Members have different membership options to choose from. Those who want to attend more classes in a month will get bigger discounts.
Pure Barre Guest Pass
With a free week to try out the Pure Barre classes and amenities, newcomers can have a feel of the barre workout. Different membership options are then available for those who want to continue.
Enrolled members may tag along a non-member to avail of the free one week trial. It's a great to work out with friends.
Amenities
The barre system is designed to build slim, long physiques and this is achieved to ballet like isometric movements. Pure Barre is equipped with the proper facilities and equipment for the barre workout.
Members don't have to bring their own equipment because Pure Barre will provide them. All they need is proper clothing and a bottle of water.
Those who are not familiar with the barre workout system are invited to visit their site. This will give them an idea of what Pure Barre can do to improve physique and overall health.
Classes are held by certified and specialized trainers. These trainers help members get the most out of each every class by focusing on every member's needs.
For more information on Pure Barre membership and cost, visit official site