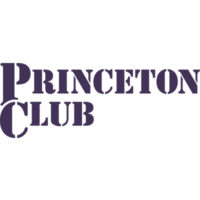 Princeton Club is a fitness club having 9 locations in the state of Wisconsin, particularly in Madison where it is one of the largest health clubs.
The club's owner is Dave Gerry, who started the business with the purpose of providing a small health club for Madison residents 29 years back.
Dave believes in making services convenient to customers. It is why his health facilities are accessible to members 24 hours a day.
A Short History of Princeton Club
For the owner of the Princeton Club, it all started as a wish to have a tiny health and fitness place for the people of Madison. It probably was more of being helpful than just making a profit.
The dream was to build a gym with high tech equipment. There was also the objective of hiring real experts so the club could offer effective workout classes.
That was nearly three decades ago when Mr. Gerry was on a hunt for the brightest people to help him build and manage the business – and he found them.
Today, the staff that he has is hardworking and able to lead customers towards their fitness and health goals.
Benefits of Joining Princeton Club
Joining the club come with these benefits:
Becoming a member entitles you to enjoy all their classes. There are no requirements for classes. Come to attend any class at your convenient time.
They have a special app for members. You can use the app to engage with trainers and members while you're on the road or in your home.
This health care service has free kid care. There are people who will entertain your children while you are busy rejuvenating.
Personal Trainer Policy at Princeton Club
Personal trainers at Princeton Club can help you stay on the right track to reach your goals. Be mindful of the policies concerning personal training:
Complete the forms before scheduling your first session – health form, policy form, etc. Scheduling should be done before the first training session.
The trainer should be informed of a cancellation or rescheduling of a training session 24 hours ahead of time.
Being late for a session does not entitle a member to ask for an extension beyond the end time of the scheduled session.
Princeton Club Review
The gym at Princeton is kept clean and is easily accessible. They prefer that their members live near – not farther than 40 miles.
A member can break a contract upon showing a proof that he or she has moved beyond 40 miles from the gym. Plus, a member is required to pay $300 for not finishing his contract.
The management observes cleanliness. It's nice that the locker room for men is roomy. They have plenty of urinals and a sufficient number of bathroom stalls. Lockers are full-size, but they also have half-size ones.
Overall, this is an affordable gym with lots of amenities and equipment, and a good place for children to be while you workout.
Princeton Club Membership Fees and Costs
The club has a two-tiered fee system – singles and duals. Singles pay $65 monthly or $779 annually. Annual membership for two adults costs $1559. Monthly dual membership costs $130.
Princeton Club Guest Pass
Guest pass for non-members cost $20 each. A member can invite any number of guests.
Amenities/Facilities
Upon membership, you will have full access to the nine Princeton Club locations including their Xpress sites. Female members may avail of the special Xpress for Women service from the gym.
Free classes include water aerobic, Pilates, box aerobics and spinning. Facilities include areas for playing sports such as racquetball, basketball, tennis, and even soccer.
For cardio, check out the special area reserved for Cardiovascular Training. It features training equipment, a TV, and some audio system for music.
There is a large swimming pool in each location. Sauna, steam room, and hot tub are also available. In the hot tub, you can get a good massage as it features powerful jets.
The pools in Princeton are quite spacious. Both the water resistance pool and lap swimming pool are open 24 hours.
For more information on Princeton Club membership and cost, visit official site