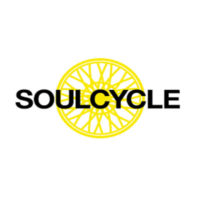 Soul Cycle, which mainly operates from its headquarters in New York City, has an approximately 85 locations nationwide. These locations are available in nine states in the United States.
Soul Cycle is known for its "spinning" workout classes that primarily involve indoor cycling. While Soul Cycle prides itself with its trainers, studios, and programs, Soul Cycle is known to offer short-term memberships.
History of Soul Cycle
The first Soul Cycle was established in Upper West Side in New York City in 2006 by Elizabeth Cutler, Julie Rice, and Ruth Zukerman. Soul Cycle is the result of their shared vision in fitness.
Soul Cycle owes its success to its primary concept – the Soul Cycle bike. This concept as well as their vision to create an alternative fitness routine led to the Soul Cycle's fame.
Soul Cycle's operating hours vary in every location. However, most of its branches operate from Monday to Friday and during weekends. In some cases, Soul Cycle is open during the holidays.
Benefits of Joining Soul Cycle / Why Members Like Soul Cycle?
Soul Cycle boasts its alternative fitness routine called "spinning" workouts. They also call it a cardio party, which complements the so-called "Soul experience" wherein riders develop strong bonds.
Soul Cycle is also well-liked by many because of its welcoming ambience and a joyful experience provided by its fitness programs. Moreover, Soul Cycle ensures that it is for everyone.
Personal Trainer Policy at Soul Cycle
Soul Cycle offers a personal instructor who would cater to the physical fitness goals of a client. These instructors also help a client to be motivated.
These Soul Cycle instructors are well-trained. Before being considered for a position or employment, these instructors undergo auditions and trainings. Moreover, hundreds of instructors are available at every Soul Cycle location.
Soul Cycle Review
Soul Cycle ensures that every cardio party is filled with fun and unforgettable bonds. With this effort, Soul Cycle is putting a twist in the stationary bike, also known as the Soul Cycle bike.
Soul Cycle instructors and staff are efficient in embodying the company's unique approach to motivate their clients. The instructors are also there to act as models for the riders.
The Soul Cycle fitness center also promises that everyone will have a fun time whatever your age is. The Soul Cycle caters to all age groups, complete with their own programs or classes.
In some cases, Soul Cycle also offers their so-called "spinning" workout classes for at-risk teens in the city of New York, for free. These classes are known as "Soul scholarships," which are made for at-risk teenagers.
On the negative side, Soul Cycle may not accommodate parents who bring children with them. Soul Cycle has no childcare facility in the studio. However, it may be helpful to check if there are facilities around the vicinity.
Soul Cycle Membership Fees / Costs
Soul Cycle does not offer memberships. It is unlike other traditional fitness centers. Instead, Soul Cycle offers indoor cycling classes. Different locations have also different costs.
Before becoming a part of the Soul Cycle, clients must first book a class and then avail a bike slot. Clients can buy a "Soul Series" and weekly bookings, which commence every Monday.
The price of the classes depends on the location and the status of clients. First-time Soul Cycle clients can avail a $20.00-one-time class and it increases depending on the number of classes.
There are no cancellation fees to be collected. Instead, Soul Cycle will just return the number of class back to its original quantity. However, cancellations should be made before 5:00 p.m.
Soul Cycle Guest Pass
Trying out Soul Cycle before availing classes may be considered important. Soul Cycle offers guest passes in the form of Soul gift cards. These can be used to buy classes or Soul Cycle merchandise.
There are e-gift cards and physical gift cards, which are available in the studio. The value of the gift card depends on the client and can be directly sent to the intended receiver.
Amenities / Facilities
Soul Cycle offers its own indoor cycling facilities, which are known as the Soul Cycle bikes. Aside from these bikes, weights and other workout essentials are also available.
The Soul Cycle has also different kind of classes, which are offered to different types of clients. The classes are the following: Soul Challenge, Soul Warrior, Soul Teen, Soul Survivor, Community Ride, and the Soul 101.
The mentioned classes are designed and modified depending on the body type, goal, or other preference of the clients. Soul 101 is the introductory class that lasts for an hour.
One of the facilities that Soul Cycle offers is the lockers that secured with digital keypad locks. Some locations also offer separate changing rooms and showers.
For more information on Soul Cycle membership and cost, visit official site