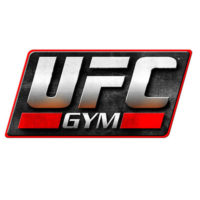 UFC Gym is known for their trademark facility called the Octagon, where mixed martial artists compete for the title of Ultimate Fighting Champion. The incorporation of these UFC athletes as coaches gives members the opportunity to train like them.
Their 140 gyms are located  in different countries around the globe, like the US, UAE and Australia, bringing with them their unique approach in training individuals of any age and fitness level.
History of UFC Gym
UFC Gym first opened its doors in 2009 at Concord, California. Its fitness platform was created by combining the mixed martial arts training method of Ultimate Fighting Championship and the health and fitness club knowledge of New Evolution Ventures.
The gym became a franchise when they acquired LA Boxing in 2013 and changed other small gyms that only offered boxing in the US. The year 2016 gave way to international expansion starting with Canada, Chile, and UAE.
Named as one of the top franchise opportunities by Entrepreneur Magazine in 2015, the gym continues to expand and promote its trademark "Train Different" approach throughout the globe.
Benefits of Joining UFC Gym
Members benefit from tried and tested training methods used by UFC competitors that were analyzed and honed by fitness specialists. Depending on the membership option, members may gain access to various group and private classes from one or all locations.
Classes vary from the dance-like Capoeira to other known martial arts like Muay Thai and Jiu-Jitsu. All members are recommended to sign up for the Daily Ultimate Training program that would enhance their strength and endurance.
Personal Trainer Policy at UFC Gym
Each class and training session is led by elite athletes who coach and train members into developing their abilities. Each of the coaches has mastered one or more of the disciplines offered, like Brazilian Jiu-Jitsu, Judo, and more.
Coaches may be black belts, UFC competitors, and NASM conditioning specialists. Members do not need to bring their own personal trainer. Depending on their membership, personal training may be unlimited or limited only to a number of sessions.
UFC Gym Review
The opening of the UFC Gyms influenced the growing popularity of mixed martial arts as a global sport. In addition, each gym is manned by elite coaches to guide you in your fitness goals.
A good time to come is on weekdays, when it is not too crowded. Most of the UFC Gyms have flexible operating hours and may even be open 24/7.
The gym is clean and well-maintained by dedicated staff. This includes the locker rooms and shower areas. Workout machines are regularly checked and maintained as well.
This gym is not just for the hardcore gym goers, but it also has areas and classes for children and their parents. It also has areas for relaxation after a workout, like a cafe and a sauna.
If you want to share your experience in other locations, you may choose to franchise a UFC Gym and be a part of this growing industry.
UFC Gym Membership Fees / Costs
There are four membership options at the UFC Gym, with varying fees and benefits: 1) Youth with access to specific classes, 2) Fitness with discounted personal training, 3) Ultimate with more class access, and 4) Champion with unlimited access worldwide.
Generally, an initial fee of $199 is paid upon enrolment, plus a monthly fee of $79. If members opt for an annual membership, the monthly fee is lowered to $69 per month.
Additional cost will be based on the membership option you choose. Fees may also vary depending on the location. Another additional expense is for your personal gear, like hand wraps.
The gym opens daily, with classes from 6 AM to 9 PM on weekdays and 8 AM to 1 PM on weekends. Members may check and choose from the various classes available in their preferred gym.
UFC Gym Guest Pass
The UFC Gym offers a free pass for those who want to try their way of fitness training. They even offer a 5-day guest pass at certain locations.
Each gym location has their own policies regarding guests, though most require guests to be signed in and follow the same rules as members. Children under 18 are not allowed as guests unless they are with a parent or guardian.
Amenities / Facilities
Classes are done in the various areas of the gym, where members have access to the different equipment for general or functional fitness. Members may choose from Personal or Group training among the different martial arts disciplines available.
The gym's floor space is usually 9 to 16 thousand square feet. This is divided into different training areas for grappling, cardiovascular or resistance training, boxing and kickboxing practice, and their trademark Octagon for mixed martial arts practice.
All members have access to the locker room and shower room, which includes a towel service. There is also a cafe at certain locations, where meals are prepared after consulting with the best sports nutritionists.
Members also have access to UFC Gym's signature supplements and meal replacements, which are for sale at the retail area. Recommendations by nutrition experts are also accessible for those who want their own diet program.
For more information on UFC Gym membership and cost, visit official site