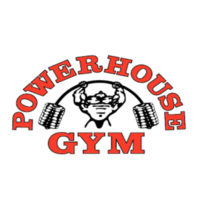 The Powerhouse Gym is one of the leaders in the fitness industry. It started out as a gym facility for people in Highland Park, Michigan. The business is distinguished for its knowledgeable staff, inspiring atmosphere, and effective training equipment.
The founders of the business are brothers Norman and William Dabish. They built their first gym in 1975. In 1984, the brothers began licensing their business to those who were interested to build and run their own Powerhouse gym.
Famous celebrities use Powerhouse. Past users include Cameron Diaz, Arnold Schwarzenegger, John Travolta, and Alex Rodriguez.
History of Powerhouse Gym
The first Powerhouse gym still stands in Michigan today. In 2014, that gym celebrated its 40th anniversary. From the time it was founded, the business thrived as a stand-alone inner-city establishment – until that 1984 decision to add a licensing division.
Today, the gym has successfully expanded to 39 US states and has 300 licensees scattered in 17 countries. Furthermore, the business now owns a clothing line, a magazine publication named Powerhouse Magazine, and a broadcast facility called Powerhouse TV.
Benefits of Joining Powerhouse Gym
Membership in Powerhouse gives the following benefits:
Enjoy unlimited use of facilities and equipment.
They don't require long-term membership.
The gym offers flexible payment terms.
In some of their locations, they have a shop that offers beverages, supplements, and bars coming from reliable manufacturers in the fitness industry.
Round-the-clock use of tanning equipment is available for members for only $18 per month.
Personal Trainer Policy at Powerhouse Gym
Customized training is also available in Powerhouse Gym. Make sure that you completely abide by the rules for personal training, which include:
There are forms to be completed. Completed forms like policy and health forms must be submitted be scheduling of sessions. This must be accomplished before you take your first training session.
It is the responsibility of the trainee to call his trainer about an intention to cancel or reschedule a session. Inform your trainer 24 hours before the scheduled session.
No extension beyond the pre-agreed time is allowed for tardy trainees. Each session ends at the end of the scheduled period.
Powerhouse Gym Review
People have high expectations from this gym, due most especially for its having been around for many, many years. They have millions of members all over the world.
What you will notice when you come to the gym is that they have lots of machines though most of them are outdated. Though outdated, they are well-maintained. That's most especially true about the weights.
The staff in the gym knows their job and is willing to accommodate new members. Members themselves are helpful and friendly. They know when you are waiting for your turn to use equipment.
Cleanliness is not much of an issue for this gym. The staff works hard to keep the area clean. Lockers are pretty spacious. The same goes for the locker rooms.
Powerhouse Gym Membership Fees and Costs
Membership fees are divided into singles and duals. There is an initiation fee that goes with the regular membership fee.
For singles, that's a monthly payment of $25 along with an initiation fee of $95. Annual payment is $480 with an initiation fee of $20.
For duals (two adults on a single contract), regular monthly payment is $50 with an initiation fee of $190. For annual contracts, regular payment is $960 together with an initiation payment of $40.
Powerhouse Gym Guest Pass
Members are encouraged to bring their family and friends. Guests must be at least 18 years old. Minors aged 16 and 17 are allowed only if the parent-member or legal-guardian-member signs required release forms. The gym may restrict the number of guests a member can invite to their facilities.
Amenities/Facilities
Amenities and facilities include:
Group fitness classes (Power Pilates, Yogalates and Aerobics)
Spinning Studio
Quality Free Weights
Child Care Center
Cardio Equipment
Pro-shop – clothes and workout accessories
In-house Wellness Advisors and Chiropractors
For more information on Powerhouse Gym membership and cost, visit official site